EARTH'S GOODIES ZAVEZA – ZA KOSMATINCE IN ZA PLANET​
Vsako odločitev, ki jo sprejmemo in vsak korak, ki ga naredimo, je za skupno dobro vseh živih bitij. Vedno imamo v mislih dobrobit Zemlje in njenih naravnih zakladov; ko izbiramo in kupujemo naravne visokokakovostne sestavine na osnovi in podpori znanosti pa vse do uporabe okolju prijazne in trajnostne embalaže.​
Za vse neverjetne trenutke, ko hišni ljubljenčki prinašajo veselje v naše življenje, so naši neponovljivi izdelki najbolj zdrav način, da tudi mi poskrbimo zanje in utrnemo še svetlejšo iskrico v njihovih očeh.​
»Slice of Life za zdravje in dobro počutje naših kosmatincev.«​
EARTH'S GOODIES PROMISE – FOR PETS AND THE PLANET​
Every choice that we make and every step that we take stand for the greater good of all living creatures. We keep the Earth and its natural treasures' well-being in mind; from selecting and sourcing natural, high-quality ingredients powered and backed by science to Earth-friendly, sustainable packaging.​
For every amazing way that pets bring joy into our lives, our top-notch products are the healthiest way to​
give back and see an even brighter sparkle in their eyes.
"Give your pet a Slice of Life to support its health and well-being."
THE HIGHEST STANDARDS OF ORGANIC QUALITY AND ETHICS ​
All our suppliers must meet high ethical standards for animal welfare and undergo regular checks. All animals must be treated with respect and in accordance with ethical principles: free-range and outdoor pasture grazing, venison sustainably hunted in its natural habitat, just to name a couple.
Our actions are based on strict ethical guidelines to ensure that all animals live happy and healthy.​
HOW IS OUR WET FOOD PREPARED?
Our organic raw materials are carefully selected and used to create exquisite recipes that satisfy all of our four-legged friends' nutritional requirements. The fresh fruits and vegetables we use are prepared by hand, while our master butcher serves up freshly carved meats. After our chef has mixed the finest ingredients, our food is packaged into prepared tins and pouches at 4 degrees Celsius, tightly sealed and then heated at a controlled temperature using modern autoclaves (steam sterilizers). This method prevents the growth of bacteria and enables a shelf life of 18-24 months without the need for additives or other agents.​
You are getting the most nutritious food for your pet prepared in the most meticulous ways.
Earth's Goodies is a member of the 1% FOR THE PLANET global network.​
As members, we are committed to giving 1% of the entire revenue back to the activities aimed at preserving our planet. 1% FOR THE PLANET is part of our efforts for positive changes in the environment, which are urgently needed. By buying our unique product, you help to take care of our beautiful planet.
You buy, we give back. So we would like to thank everyone who buys Earth's Goodies products – together we do something truly special.
Because our planet needs our help. The scope of environmental challenges we face is enormous, from climate change to micro-plastic pollution, to name only two. The need to act for the planet is real and pressing. Globally, only 3% of donated funds are allocated to environmental initiatives. The non-profit 1% FOR THE PLANET brings together investors and contractors with its mission to give part of their earnings back to the environment. Only together can we be a stronger resource in solving environmental problems.
​
We believe that Earth Day is every day, not only on the actual Earth Day. And the Earth needs us more than ever!​
"This is not philanthropy. This is a cost of doing business. It's paying rent for our use of the planet."​
– YVON CHOUINARD​
Founder of Patagonia and 1% for the Planet​
​
About 1% FOR THE PLANET:
www.onepercentfortheplanet.org
​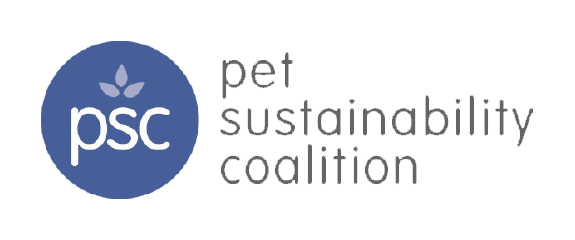 We are also members of the non-profit Pet Sustainability Coalition.​
We are committed to looking for ways to reduce our environmental (ecological) footprint in the production of our products. As already mentioned in our promise to customers, the activity extends to all segments of our food production: from the beginnings of food formulation, selection and purchase of raw materials, processing, to earth-friendly packaging, and all activities related to advertising.
​
By buying our product you can be certain that we have done everything possible to avoid an additional burden to our planet. We are always looking for sustainable solutions that are earth-friendly and also the best for our pets.
​
​"I am a part of nature that is being ruthlessly destroyed by man and I feel that something needs to be done. Just as I do when choosing food for myself, I do the same when choosing food for my furry kids."
– TANJA KOŽUH​
Mastermind and founder of Earth's Goodies
​
About PSC:
www.petsustainability.org
​​